13 years in existence with the goal of partying big every night. We focus on the detail so you don't have to. If you are looking for the ultimate night out in Pattaya, our main club room is packed with the most beautiful girls in Thailand. Whatever your budget, you will feel like a VIP.
We opened in 2009 and started as a small club with a dedicated following. The party factor was instantly off the charts. As Pattaya's nightlife scene grew and changed, so did Sapphire Club. Today Sapphire Club is over twice its original size from three complete renovations. Sapphire Club is one of the top clubs in Pattaya filled with beautiful girls every night. Our prices are reasonable at all times and we have special guest appearances from some of Thailand's top DJs.
Sapphire Club has something for everyone. You can sit with one or more of our beautiful girls and enjoy a true club-style atmosphere. Alone or with a group of friends, Sapphire Club serves up a full-blown party.
You will always be welcomed by friendly and experienced hosts. Our hosts make sure every customer in the house gets that welcome feeling and personal service they deserve. Sapphire Club posts several times daily on Facebook. This website always displays professional photos and videos showing everything you need to see.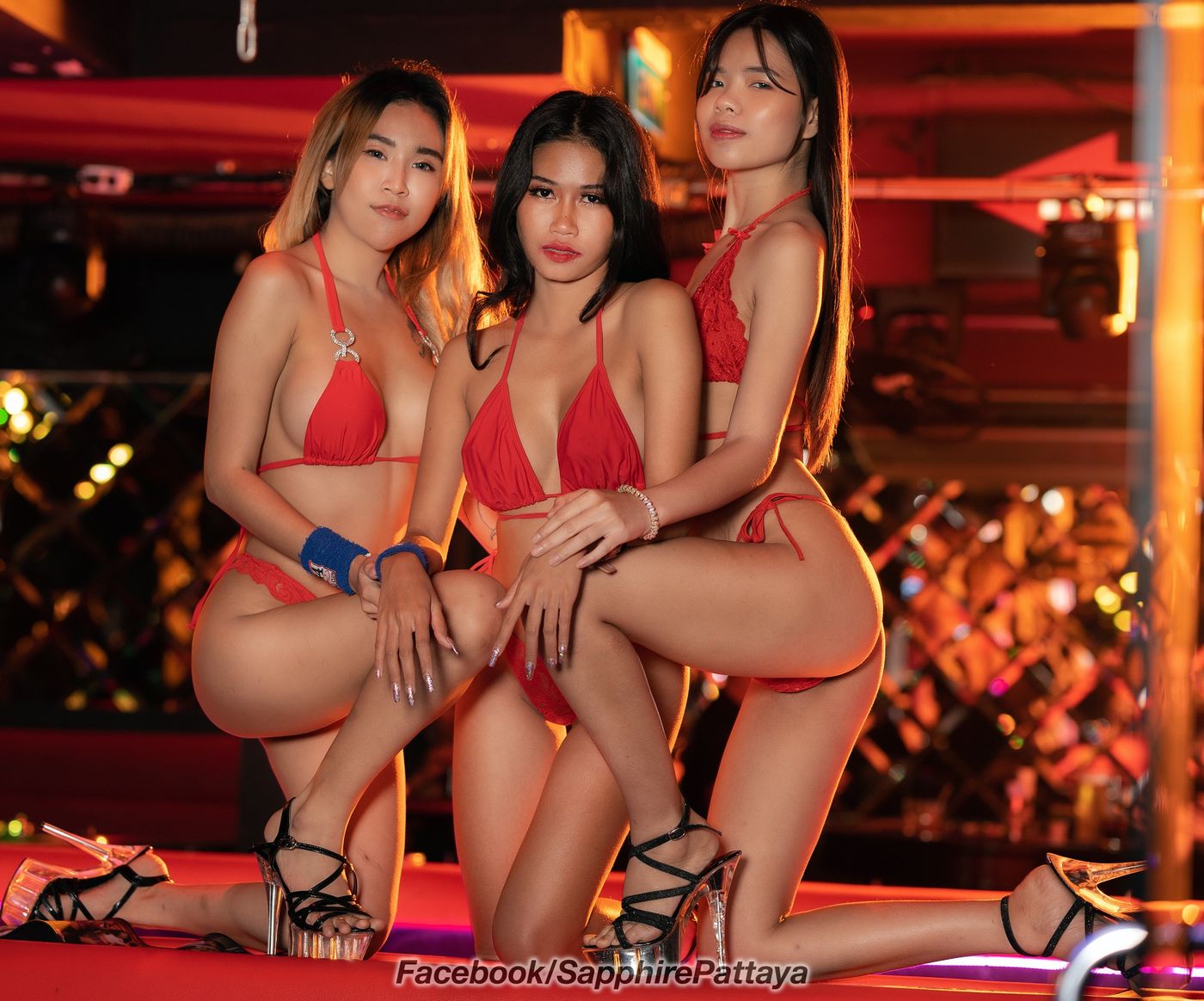 Please take a moment to like and follow our social media channels
The thrill of progress
We were closed for 2 years due to Covid and we've spent this time making the club bigger and better. Our main club area has been renovated to perfection. If you are looking for a more intimate experience, we now have a private room. The Sapphire team will work alongside you to ensure you get the best possible experience for you and your guests.